» Logo design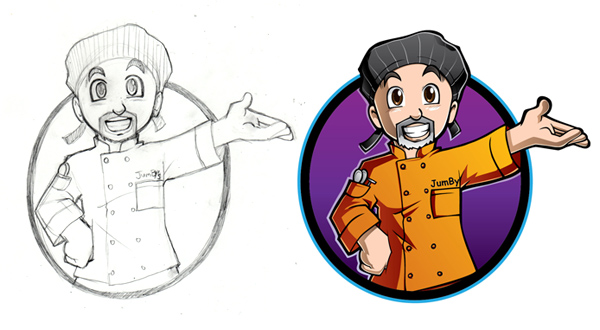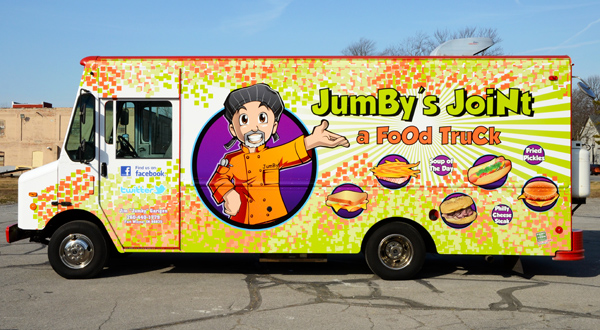 Concept
A food truck business was starting up and needed a logo. He wanted to go with a "cartoon character" version of himself.
Developement.
I was given a photo of the owner and began sketching out on paper a character version of him.
Design.
After the sketch was approved [loved!] I completed the character completely in vector so it could be used for a wide variety of material he needed, such as his food truck, business cards and shirts. The final result was well loved!